"Don't think in terms of comfort; think in terms of FREEDOM. Don't think in terms of safety; think in terms of being more ALIVE. And the only way to be more ALIVE is to live dangerously, is to risk, is to go on an adventure. And the greatest adventure is not going to the moon – the greatest adventure is going to your innermost core." – Osho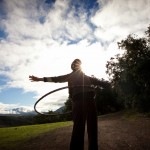 The Inner Expedition program is a unique experiment in conscious leadership that is guaranteed to support you in creating powerful results within your own life and organization. This is not a theory or a skill that you can learn in book… but a wild, intimate adventure designed to ignite the essential relationship between you and your "Inner Guide". YOU are the one you've been waiting for, and the magic that happens when we line up with our North Star in this way is unsurpassed.
Whether you've been out on retreat with us in the past, or are just connecting with us for the first time, this journey begins by settings aside time to connect and experience a taste of what working together at this level might look like for you. This is a challenging, action-oriented program that involves weekly calls and a minimum 6-month commitment. It is lovingly designed for individuals who are willing to risk letting go of what they know in order to make room for what is still yet to be. If this level of support is speaking to you, please call Jen at 858.413.7034 to set up some time for us to explore the possibility together.