What do you do when fear creeps in? Where might the adventure of life lead you if you didn't jump off the train at the first sign of trouble?
This 3-month women's lead climbing workshop is an exciting blend of inner and outer adventures. We crafted this for women looking to grow both their technical skills as a climber AND their ability to navigate the inevitable mental/emotional/spiritual challenges that arise when we're out there living a more DAREful life.
---
A 100 Day Journey on the Sharp End
---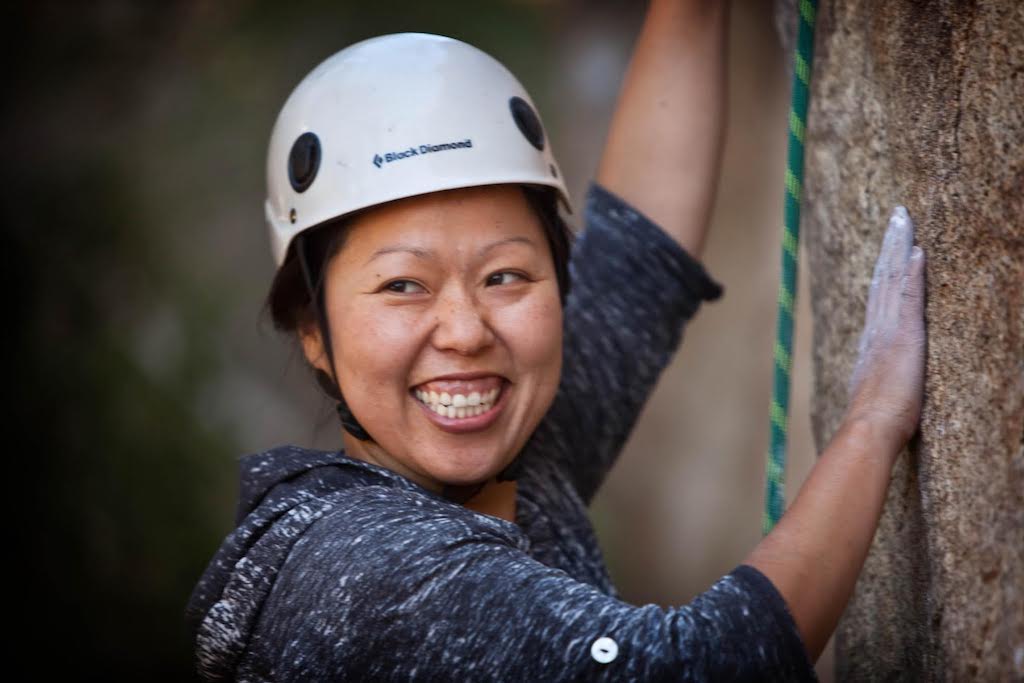 Climbing Workshops & Gym Membership
Climbing workshops will take place Thursday evenings from 5-8pm June 22nd– September 23rd at the Mission Valley Mesa Rim. The first 2 sessions will focus on foundational climbing/belay techniques and a shared sense of community within the group. The following 10 sessions will focus on a progressive curriculum that teach the basics of lead climbing and beyond as skills develop throughout the summer. This program will also include a gym membership so that you can come and climb often in between classes.
---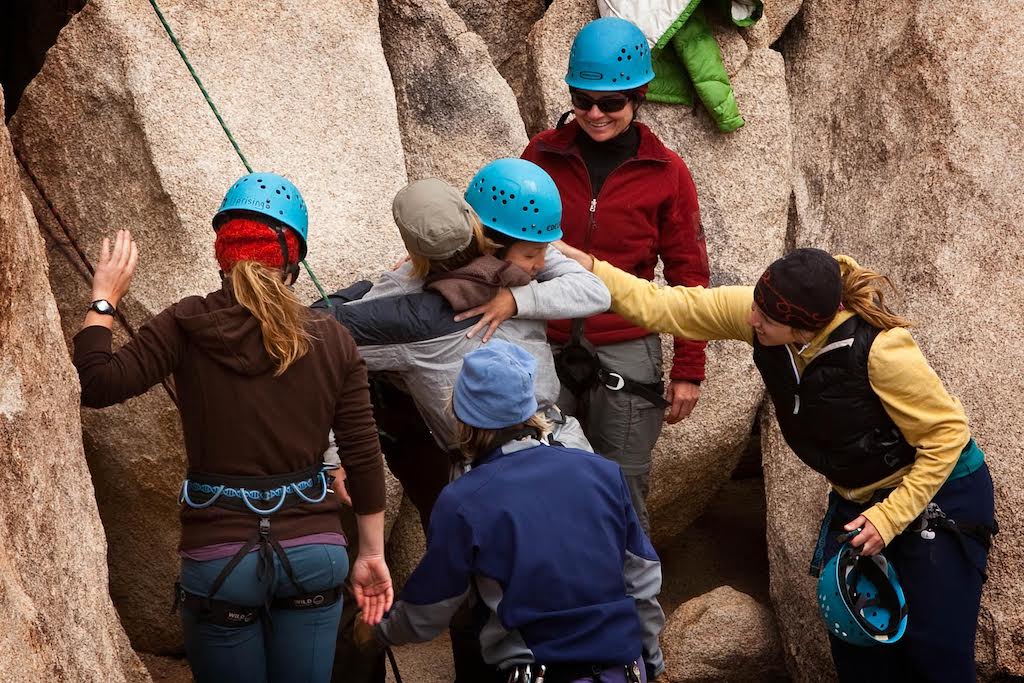 1:1 Coaching Calls
These 6, one-hour phone calls are uniquely designed to support you in working through the challenges that inevitably arise as you experiment with being out on the sharp end of the rope, both in the gym and in other areas of life as well. The coaching work is designed to support you in tapping the wellspring of wisdom and strength within your own heart and body. We actively work together to remove barriers blocking you from trusting and taking action on this intuitive knowing, as well as cultivating practical tools for relating to yourself and your challenges more effectively.
---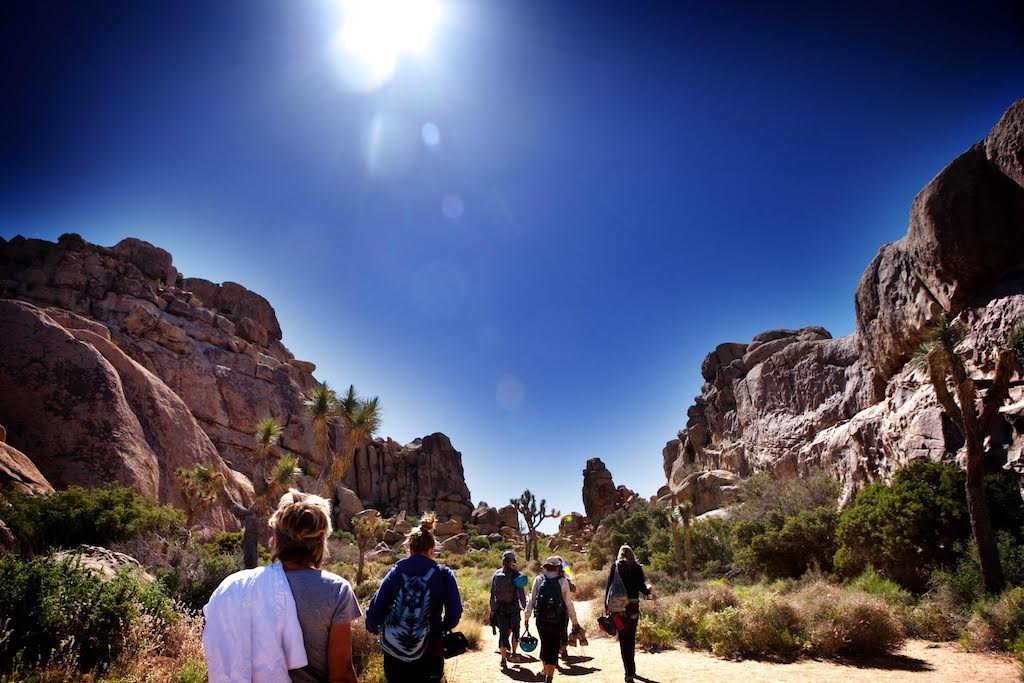 Joshua Tree Climbing & Yoga Retreat
This trip is currently scheduled for September 22-24, 2017, in Joshua Tree. We'll celebrate all that we've learned together during our 3-month series with a playful, adventure filled weekend of climbing in Mother Nature's gym. Stone Adventure guides will facilitate the climbing portion of this weekend and True North Adventures will provide the rest. Sunrise yoga, organic, love-infused meals and heart-centered workshops designed to assist you in taking your experience to the next level. Click here to view a video of a previous retreat geared towards beginning climbers.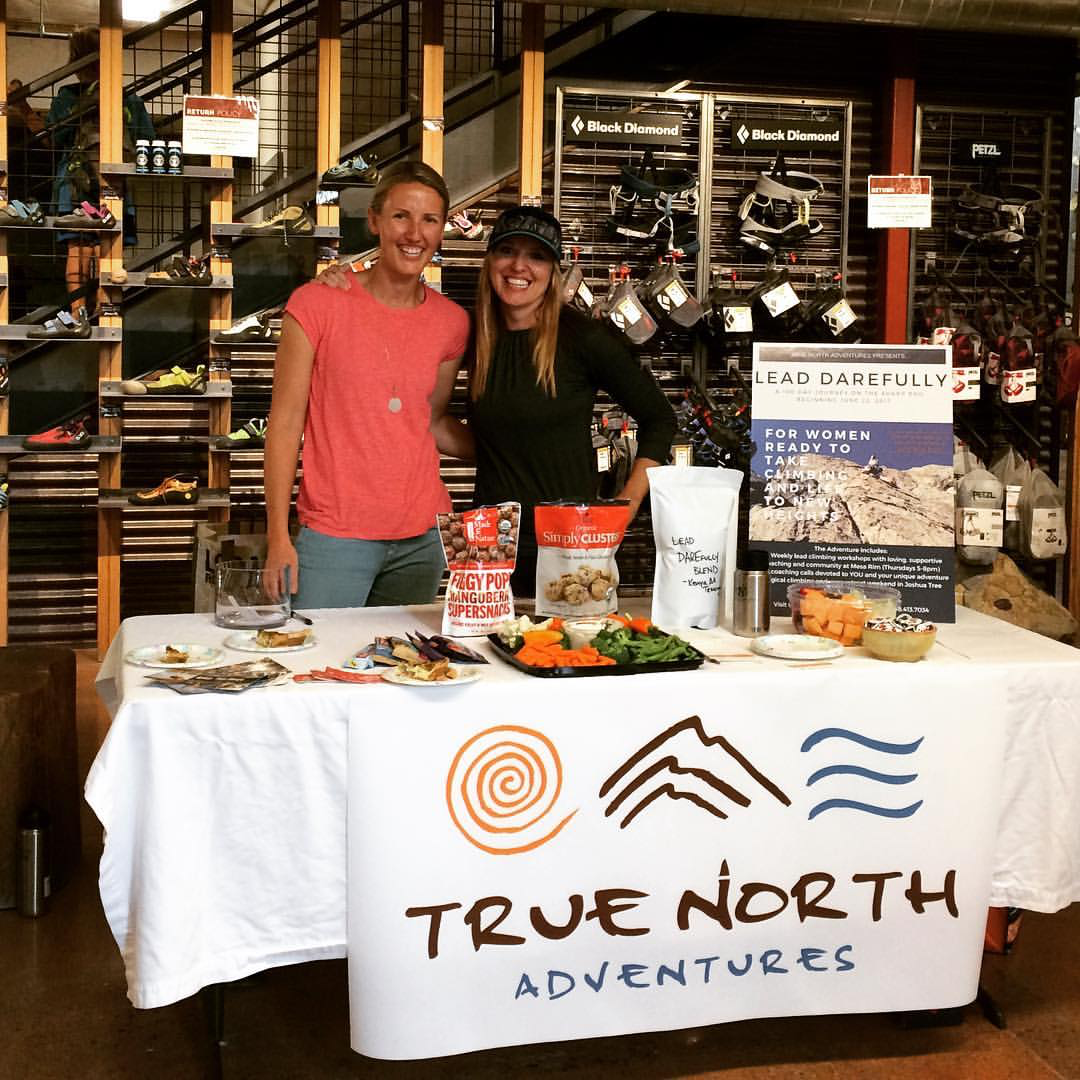 Meet Kat & Jen
Jen has worked with hundreds of people as an experiential educator and has developed a loving, intentional style that supports and inspires people to fully engage their own adventure. She has a MA in Spiritual Psychology and has received extensive training in outdoor education through the National Outdoor Leadership School (NOLS). Jen will co-facilitate this journey with True North Adventures rockstar Kat Heldman. En route to climb the Himalayan peak, Gangchenpo, Kat and her mountaineering team were caught in the devastating 2015 Nepal earthquake and avalanche. Surviving, after being trapped for days just above the buried village of Lang Tang, she returned home and has worked tirelessly since with the Lang Tang Management and Reconstruction group. Her harrowing story of rescue is featured in, Nightmare on Everest a BBC documentary about the Nepal earthquake.
Invest in the Adventure of Your Life
The Lead DAREfully adventure is $2500 and must be paid in full by July 1st, 2017. As always, payment plans are available and coaching people in creative resourcefulness is one of my favorite topics. Please feel free to set up a call to explore this in more detail. It will be a gift to you regardless of whether you decide to join us on the adventure.
10% of the proceeds from this program will go to support rebuilding efforts in the Lang Tang Valley in Nepal.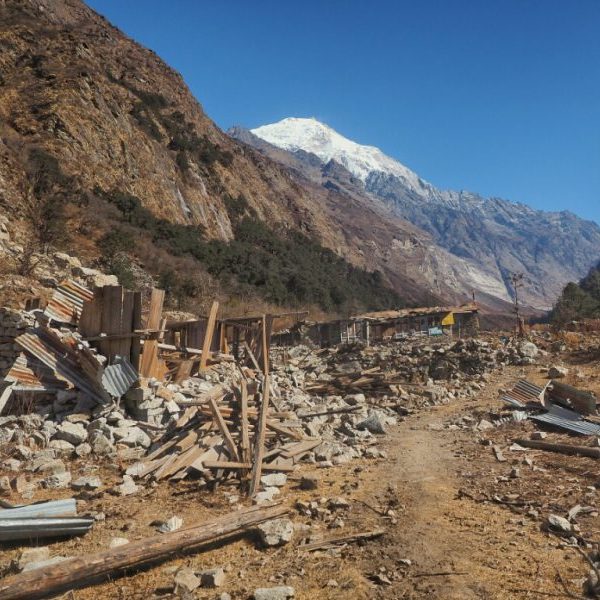 Curious to learn more?
Let's set up an exploration call for us to explore this possibility together. To set up a call, fill out the form below or contact Jen at jen@seektruenorth.com.
Curious to learn more?
Send us a message and we'll set up an exploration call with you to see if you are a good fit for the program. We can't wait to meet you!